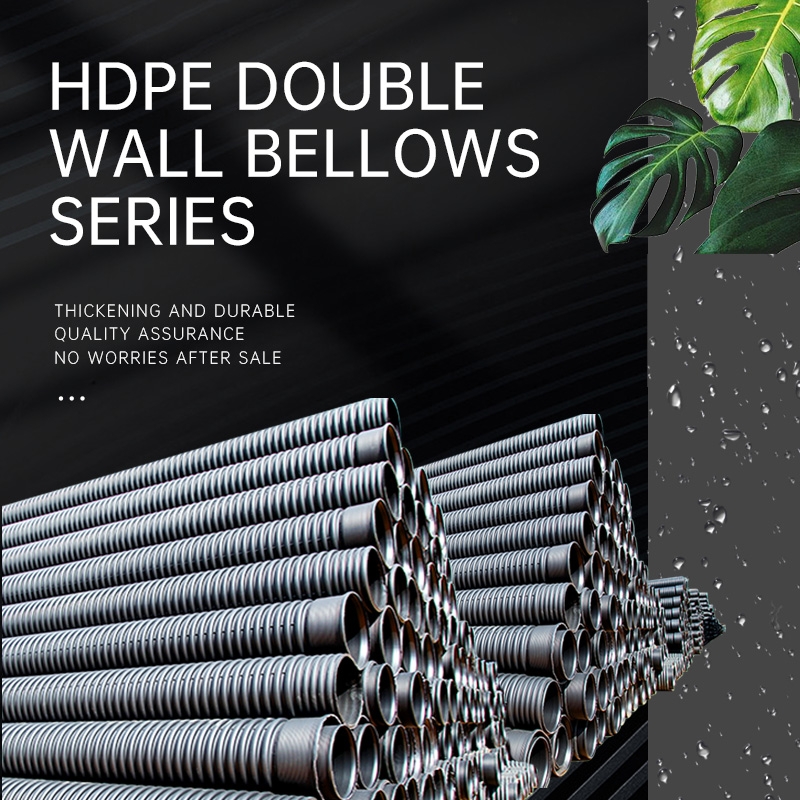 The main difference between PVC drainage pipe and PVC water supply pipe is that PVC drainage pipe has no pressure, and PVC water supply pipe has pressure. PVC drainage pipe is mainly used for indoor and outdoor drainage, and PVC water supply pipe can also be used for farmland irrigation.
PVC drainage pipe is used for drainage, which is mainly used for drainage of real estate projects, rainwater, community drainage, etc. there is no pressure and sanitary index requirements for the pipe itself. The difference between the quality of the pipe mainly depends on toughness, stretching, etc.
PVC water supply pipes are used for water supply, and some are used for farmland irrigation. The biggest difference from the drainage pipe is that it needs to be able to withstand pressure. If it is a water supply project, it also needs to have health indicators, non-toxic, pollution-free and other detection indicators. The market share of PVC water supply pipes is shrinking, and the quality and performance are better. PE pipes are replaced.
Different uses. PPR is a domestic water pipe. There are many kinds of PVC and domestic water. However, most of them are still used for fire-retardant threading pipes, drainage pipes and rainwater pipes. Rainwater pipes are pasted on the walls of houses, as well as hollow spiral silencing pipes and solid spiral silencing pipes.
PVC water supply pipes are quantitative stabilizers, lubricants, fillers, colorants, etc. produced by cooling, curing, molding, inspection, packaging and other processes with sanitary PVC resin as the main raw material.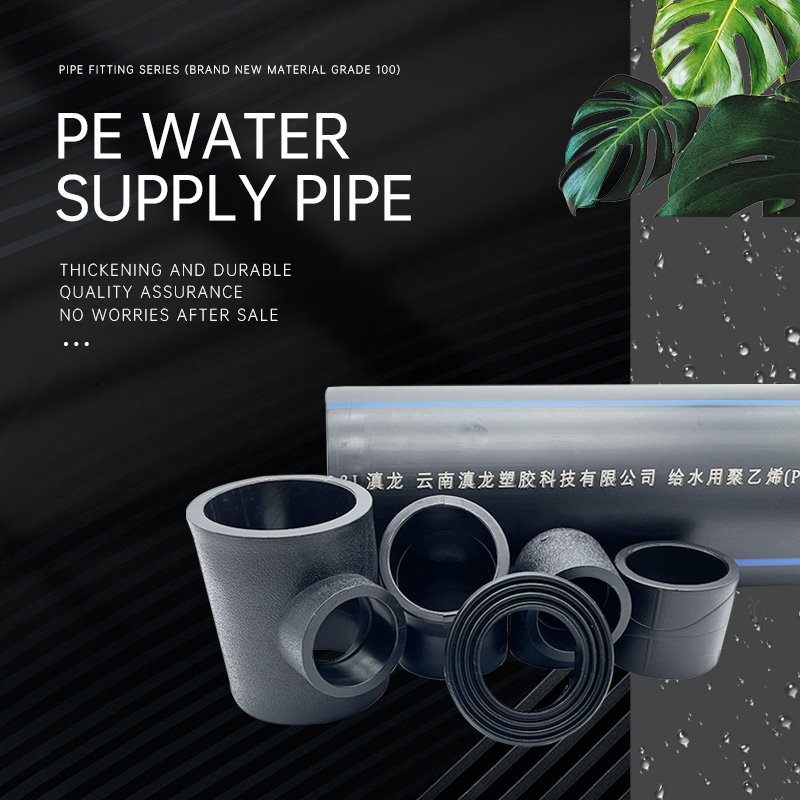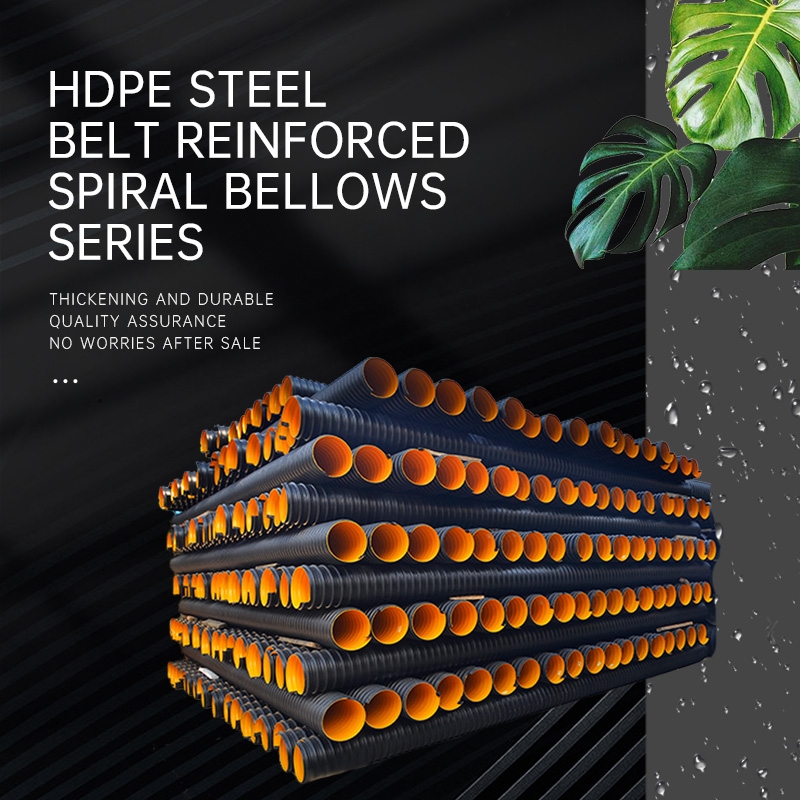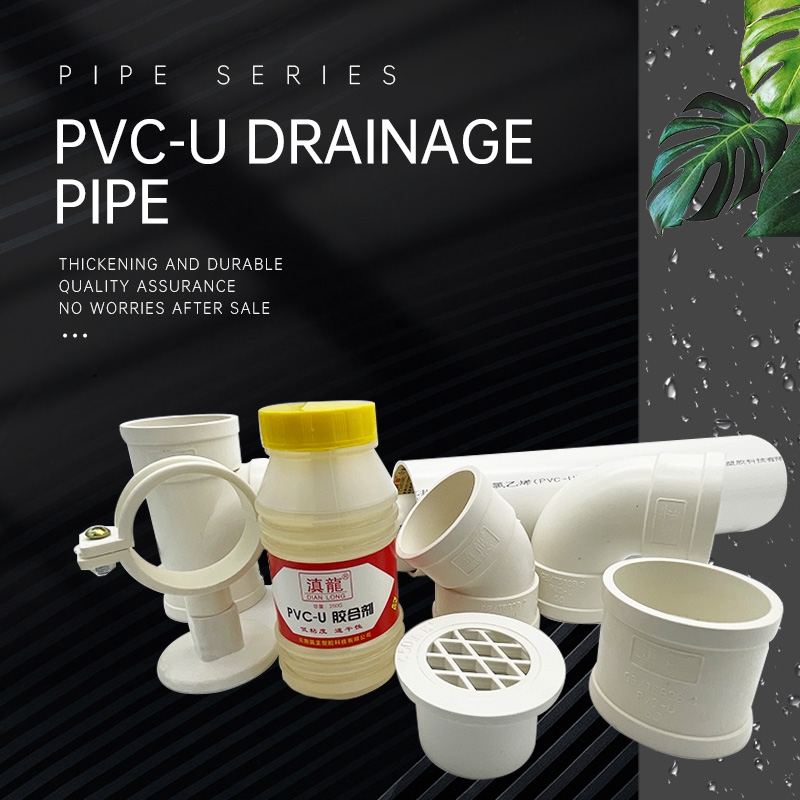 PVC water supply pipes are quantitative stabilizers, lubricants, fillers, colorants, etc. produced by cooling, curing, molding, inspection, packaging and other processes with sanitary PVC resin as the main raw material.
Specification of PVC water supply pipe: Specification and size of PVC water supply pipe: Φ 20、 Φ 25、 Φ 32、 Φ 40、 Φ 50、 Φ 63、 Φ 75、 Φ 90、 Φ 110、 Φ 125、 Φ 140、 Φ 160、 Φ 180、 Φ 200 etc.
Main features of PVC pipes:
1. Light weight, convenient handling: low density, convenient handling, loading and unloading, and construction.
2. Good corrosion resistance: good acid, alkali and corrosion resistance, which is very suitable for chemical industry.
3. Small fluid resistance: the inner wall of the pipe is smooth, and the roughness coefficient is only 0.009. The fluid resistance is small, which effectively improves the hydraulic conditions of the pipe network and reduces the operation cost of the system.
4. High mechanical strength: the pipeline has good pressure resistance, impact resistance and tensile strength.
5. Simple construction: the pipeline connection construction is fast and the construction cost is low.
6. Low cost: low price, convenient transportation and construction, long service life and low overall cost.
7. No impact on water quality: the dissolution test proves that it does not affect water quality and is suitable for large-scale promotion and application.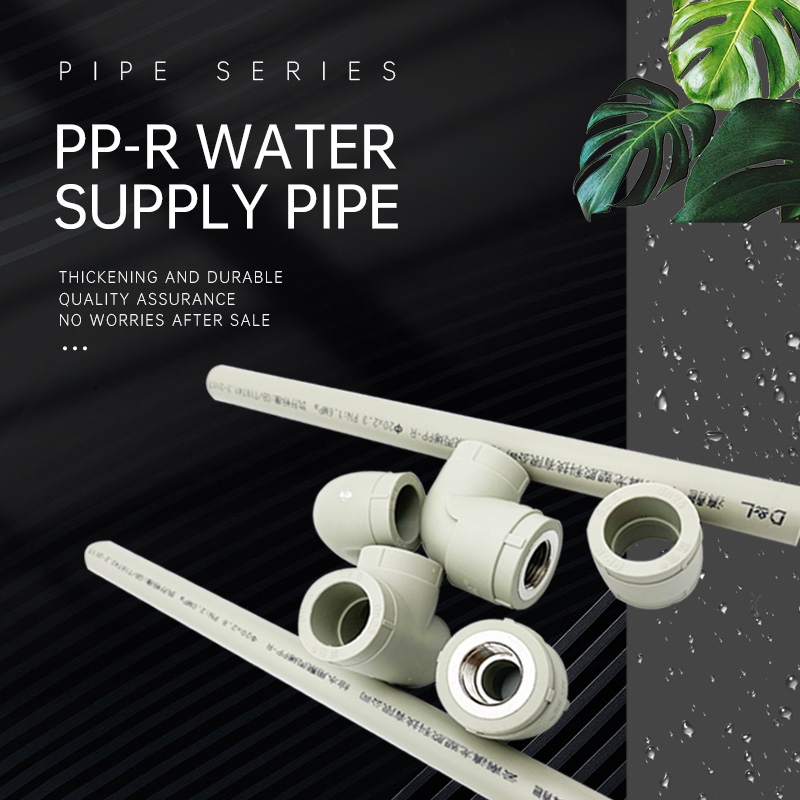 Yunnan Dianlong Plastic Technology Co., Ltd., founded in 2005, is a modern large-scale manufacturer specializing in municipal plastic pipes, a residential community integrating R&D, manufacturing, marketing and service. The current production base of the company is located in the Second Street base of Jinning Industrial Park, Kunming City, Yunnan Province, with a plant of more than 50000 square meters, 120 employees and more than 40 production lines. The company has fully passed the national compulsory CCC certification and the latest international quality management system and environmental system certification of is09001-2008. It has won honorary certificates such as Chinese famous brand products, Chinese famous and high-quality products, and products recommended by the Ministry of construction.
The registered trademarks of the products developed and manufactured by the company include: national standard "Dianlong brand" PVC water supply and drainage pipe fittings, wire pipes, double wall corrugated pipes, seven hole plum blossom pipes, hollow spiral silencing drainage pipes, PPR cold and hot water pipe fittings, PE water supply pipe fittings, PE steel wire mesh framework electrothermal melting pipe fittings, HDPE Double wall corrugated pipes, HDPE hollow wall winding pipes, HDPE steel strip spiral corrugated pipes, one-time injection molding rainwater and sewage inspection wells. CPVC power pipes, PVC glue, various metal pipe clamps, plastic cards, 86 wire boxes, floor drains and other products of more than 2000 specifications, all of which are deeply supported and loved by more than 1500 dealers in Yunnan and surrounding provinces, cities and counties.
The company has signed strategic cooperation agreements with Yunnan Construction Engineering Group on shanty towns, affordable housing, low rent housing, etc., and has become a long-term qualified supplier of construction engineering. The company has signed long-term cooperation agreements with water plants, sewage treatment plants and water supply and drainage companies in various prefectures, cities and counties in Yunnan Province.
The company adheres to the business philosophy of "win-win cooperation, common development, wholesale oriented, small profits and quick turnover, people can't stand without trust, and businesses can't be rich without trust". It adheres to the tenet of establishing a brand in good faith, winning the market by effectiveness, quality first, reputation first, users first, professionalism, dedication, and the pursuit of excellence. Factory price direct selling.
Contact Person:Xueping Chen
Email:2505493539@qq.com
Disclaimer: This article is reproduced from other media. The purpose of reprinting is to convey more information. It does not mean that this website agrees with its views and is responsible for its authenticity, and does not bear any legal responsibility. All resources on this site are collected on the Internet. The purpose of sharing is for everyone's learning and reference only. If there is copyright or intellectual property infringement, please leave us a message.