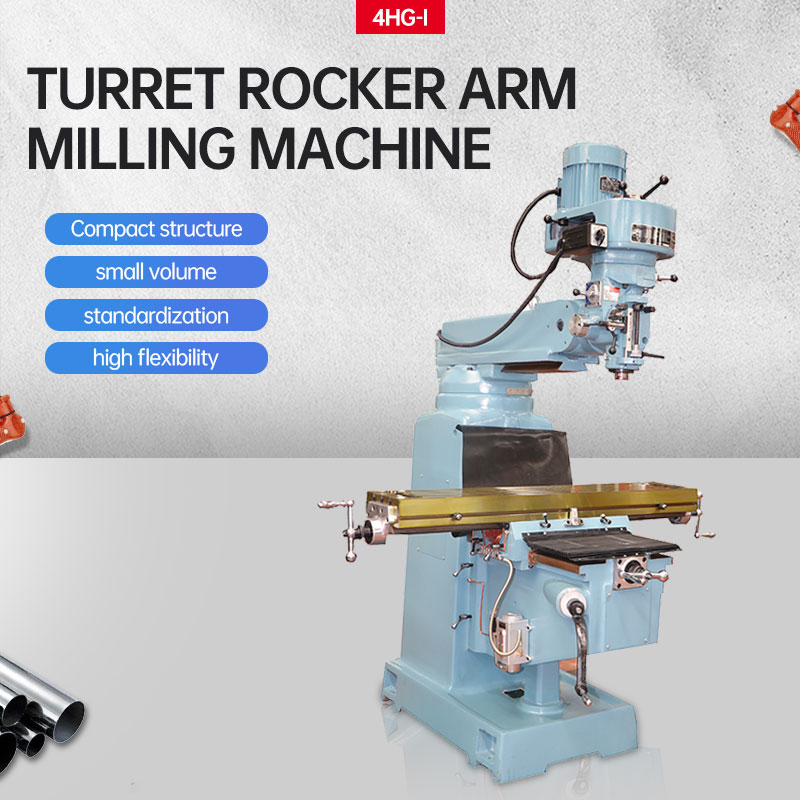 This product adopts a turret type fixed extension arm, which can rotate 90 ° left and right, 45 ° back and forth, and 360 ° in the horizontal plane. It can realize vertical and horizontal processing on both sides at the same time.
1. Add a digital display ruler to visually see the coordinate displacement distance of the machine tool, and CNC automatically display the processing size.
2. Horizontal shaft is added for milling plane and side, drilling, reaming and boring holes at any angle.
3. It is widely used in engineering machinery, hardware processing, electronic equipment, aluminum products processing and other industries, which greatly improves the processing efficiency and reduces the cost.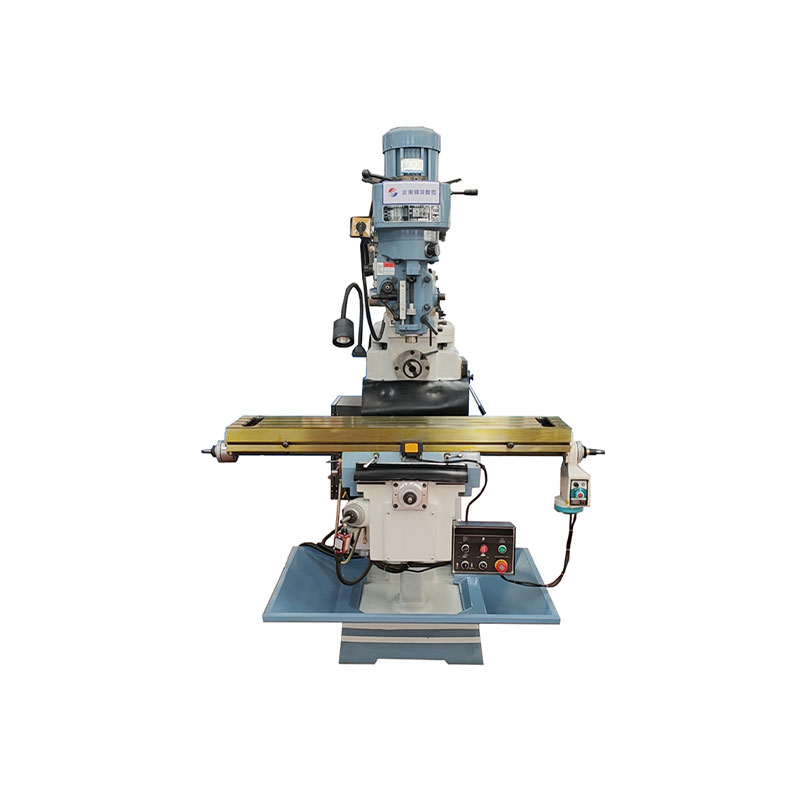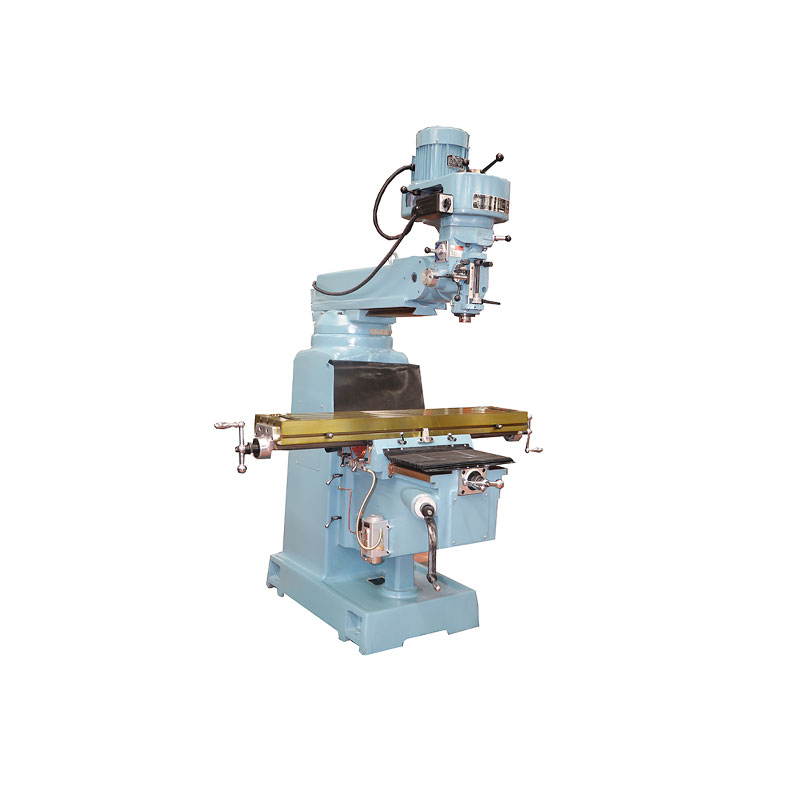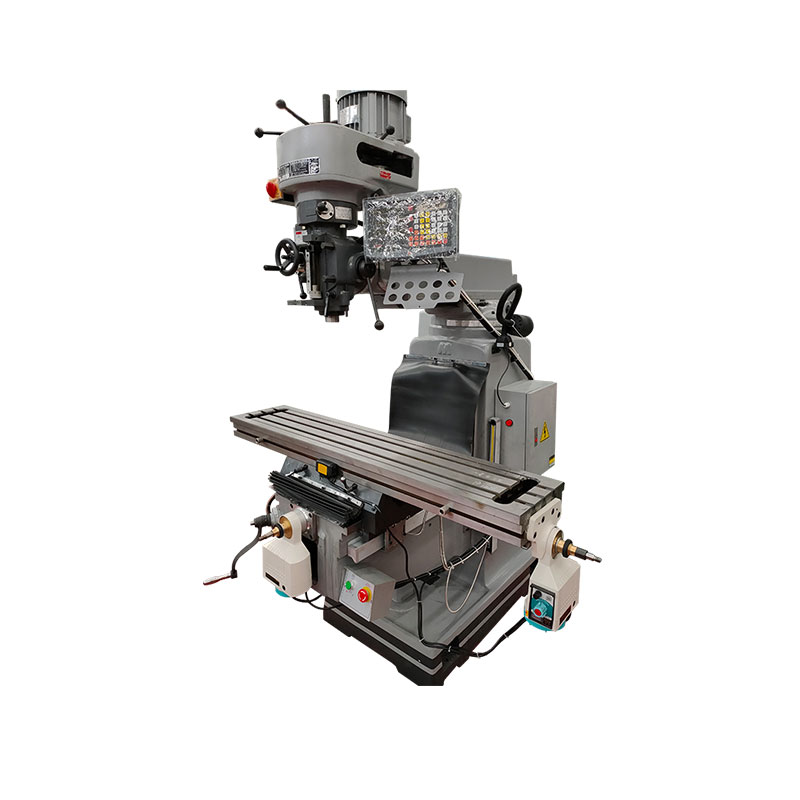 This product is a small and medium-sized product in the traditional rocker iron bed. It has compact structure, small volume and high flexibility. After years of improvement and innovation, it has a mature production process and participates in the formulation of national industry standards.
Features:
1. The full stroke is driven manually, which can meet different processing requirements.
2. The z-direction lifting of the lifting table is realized manually, and the manual has a self-locking function, eliminating unsafe factors.
3. This product is favored by the majority of foreign people and exported to the United States, Brazil, India, Malaysia and other countries.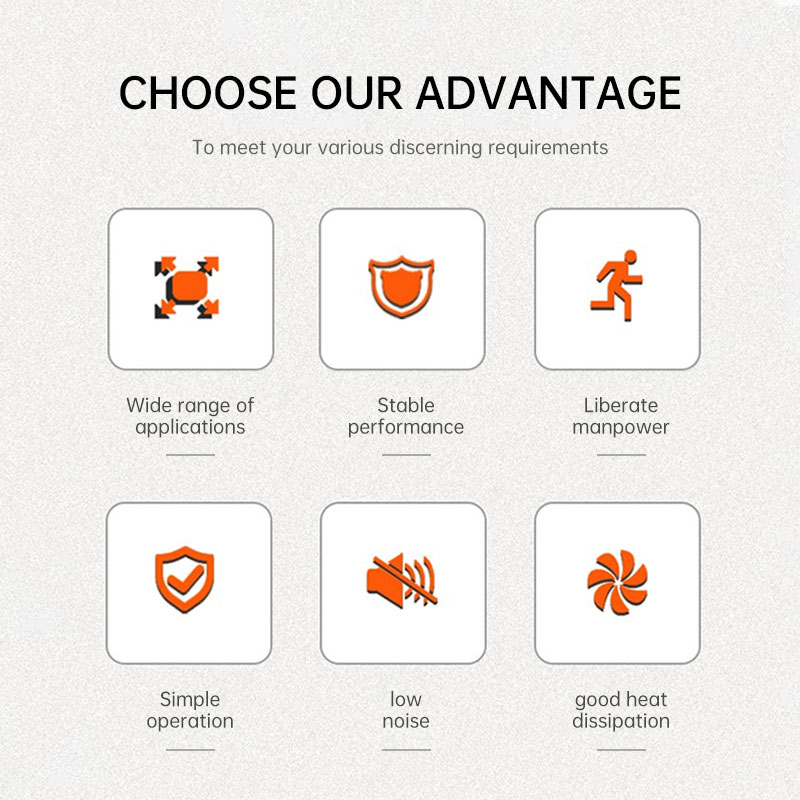 Brazil, India. There are more than 1200 employees.
Over the years, the development of the company has been fully affirmed by Party committees and governments at all levels and all sectors of society. It has successively won "Yunnan growth small and medium-sized enterprises", "Yunnan Science and technology small and medium-sized enterprises", "Yunnan top 100 excellent and strong enterprises", "national high-tech enterprises", "Yunnan private small giant enterprises", "Yunnan enterprise technology center", "Yunnan famous trademark", "Yunnan famous brand" "Yunnan enterprise with harmonious labor relations", "Yunnan Industrial Design Center", "Yunnan Engineering Research Center", "National worker pioneer", "the first batch of national key specialized special new small giant enterprises" and many other honors.
In 2021, the output value was 1.13 billion yuan. In the past three years, the industrial output value and other indicators have increased, achieving good economic and social benefits, effectively driving the development of equipment manufacturing industry in Yunnan Province and the rapid development of local economy.
Technological innovation of enterprises
Since its establishment, the company has closely focused on the national industrial policy and market orientation, took numerical control manufacturing as an opportunity for industrial growth, carefully studied industrial development policies, positioned the development direction of the enterprise from a high starting point, constantly improved the enterprise development goals, adhered to the concept that only continuous innovation can make the enterprise achieve considerable development, introduced professional and technical talents, established its own R & D team, and established provincial enterprise technology R & D center Increase investment in R & D funds, establish a long-term incentive mechanism for R & D, and promote the use of technological talents in enterprises to tend to a virtuous cycle. We have always focused on the development idea of "developing new customers with products and developing new products for customers", always adhere to technological innovation to seek long-term development, and promote the continuous expansion of enterprise capacity scale and market space by increasing the development of new products.
The company has undertaken and implemented the major science and technology plan of Yunnan Province (the plan for strengthening the province through scientific and technological innovation) - the project of "research and development and industrialization of CNC upgrading series products of rocker milling machines". Participated in the formulation of new national standards for the machinery industry (CNC rocker milling machine part 1: accuracy inspection, CNC rocker milling machine part 2: technical conditions), introduced many advanced R & D equipment at home and abroad, and has 125 core R & D technicians. It has built, cultivated and obtained R & D platforms such as "provincial industrial design center", "provincial engineering research center", "Labor Model Innovation Studio" and "scientific and technological expert workstation", It has developed more than 100 new products with relatively high technical content, such as 5SL, T611 CNC milling machines, L1060 machining center, tom-2504 gantry machining center, five axis high-speed machining center, and formed more than 60 market-oriented products; Product accuracy: the single piece accuracy of machine tool parts is up to 4 microns( μ m) Within, the machining accuracy of the machine tool reaches 2 microns( μ m) Within; A total of 46 patents have been successfully applied for, including 4 invention patents.
In order to explore a new product research and development mode, the company has reached a "production, learning and research" cooperation framework with Yunnan Machinery Research and Design Institute of the General Machinery Institute Group, Foshan Fengbao, Shenzhen jieyongda, Shenzhen genesis, Guangzhou Runxing technology and other well-known enterprises to continuously develop new products. Through the cooperation between industry, University and research, our company's innovative R & D strength has been strengthened, the function and production efficiency of the company's products have been improved, the product models have been continuously extended, the market competitiveness of the enterprise's products has been strengthened, the enterprise has obtained better economic benefits, promoted the sustainable development of the enterprise, and become a compound manufacturing and processing production-oriented enterprise. It is of great significance to improve the advanced manufacturing level of our province, narrow the gap with the developed areas in the East, and promote the economic development of our province.
Hu Changde
1356276135@qq.com
Disclaimer: This article is reproduced from other media. The purpose of reprinting is to convey more information. It does not mean that this website agrees with its views and is responsible for its authenticity, and does not bear any legal responsibility. All resources on this site are collected on the Internet. The purpose of sharing is for everyone's learning and reference only. If there is copyright or intellectual property infringement, please leave us a message.