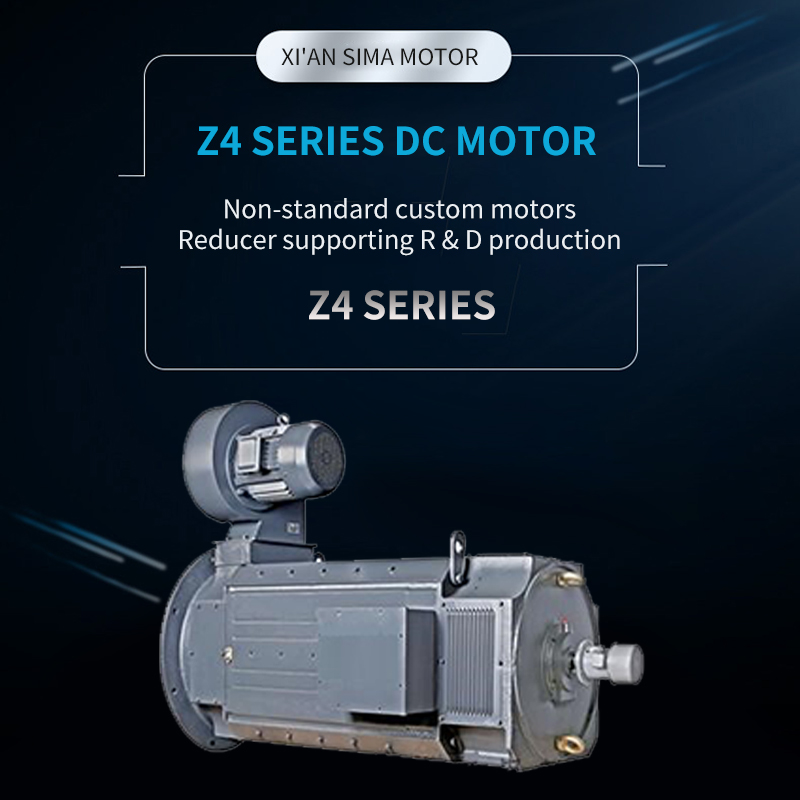 Z4 series DC motors: Center height 100-355mm is the standard series of small DC motors as stipulated in the People's Republic of China Machinery Industry Standard JB/T6316-92 "Z4 series DC motor technical conditions"; centre height 400-450mm is the expanded Z4 DC motor outside the standard series; centre height 500-710mm is the newly developed medium-sized DC motor of our factory. DC motor. This series of motors can be widely used in various industrial sectors such as metallurgical industry rolling mills, metal cutting machine tools, paper making, dyeing and weaving, printing, cement and plastic extrusion machinery.
Z4 series DC motor has greater superiority than Z2 and Z3 series, it is not only available for DC unit power supply, but also suitable for static rectifier power supply. It is particularly suitable for control systems that require smooth speed regulation, high efficiency, automatic speed stabilisation and responsiveness, and is of today's international advanced level. The motor is rated for continuous working continuous rating, and in areas where the altitude does not exceed 1000m and the ambient air temperature does not exceed 40°C, the motor can operate according to the data rated in the technical data sheet. This series of motors is insulated with class F.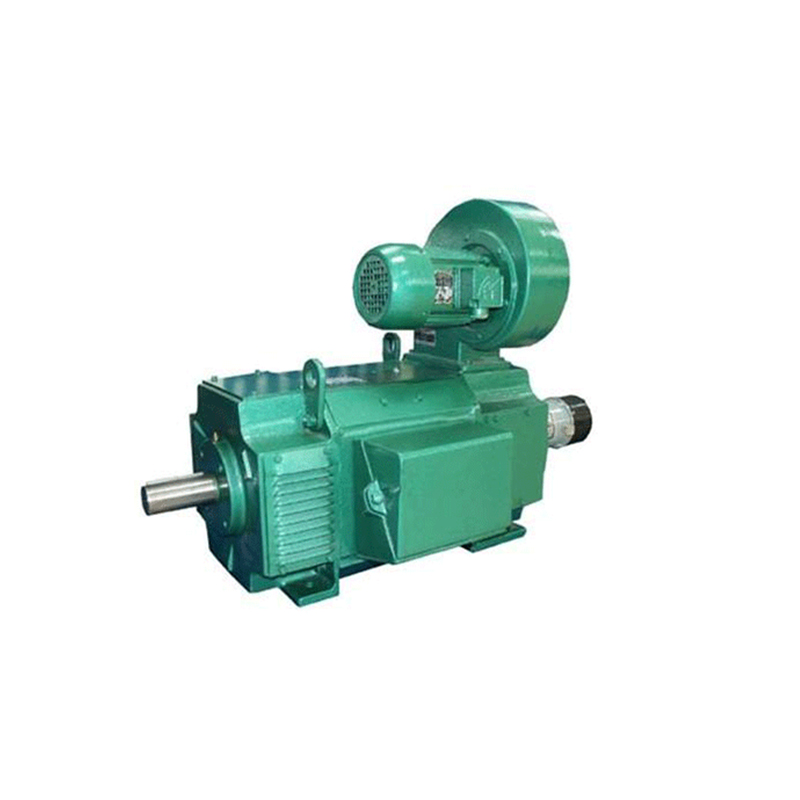 The power range of Z4 series DC motors is from 1.5kW to 840kW, with a total of nine rated speeds of 3000, 1500, 1000, 750, 600, 500, 400, 300 and 200r/min. The excitation method is his excitation and the excitation voltage is 180V. In addition to the above specified levels, according to the specific situation and the needs of the user, other power, In addition to the above, other values of power, armature voltage, speed and excitation voltage can be derived according to specific situations and users' needs.
Motors with a rated voltage of 160V, in the case of a single-phase bridge rectifier supply, generally need to work with a reactor, the inductance value of the external reactor is indicated on the motor nameplate. For motors with a rated voltage of 440V, no external reactor is required.
The performance of this series of motors not only conforms to the national standard GB/T755 "Basic Technical Requirements for Rotating Motors", but also basically conforms to the German standard VDE0530.
Model meaning: Z4-280-11B, Z means DC motor, 4 means 4 series, 280 means motor centre height (mm), the first 1 means core length serial number, the second 1 means front end cover serial number, 1 is short end cover, 2 is long end cover, B means with compensation winding.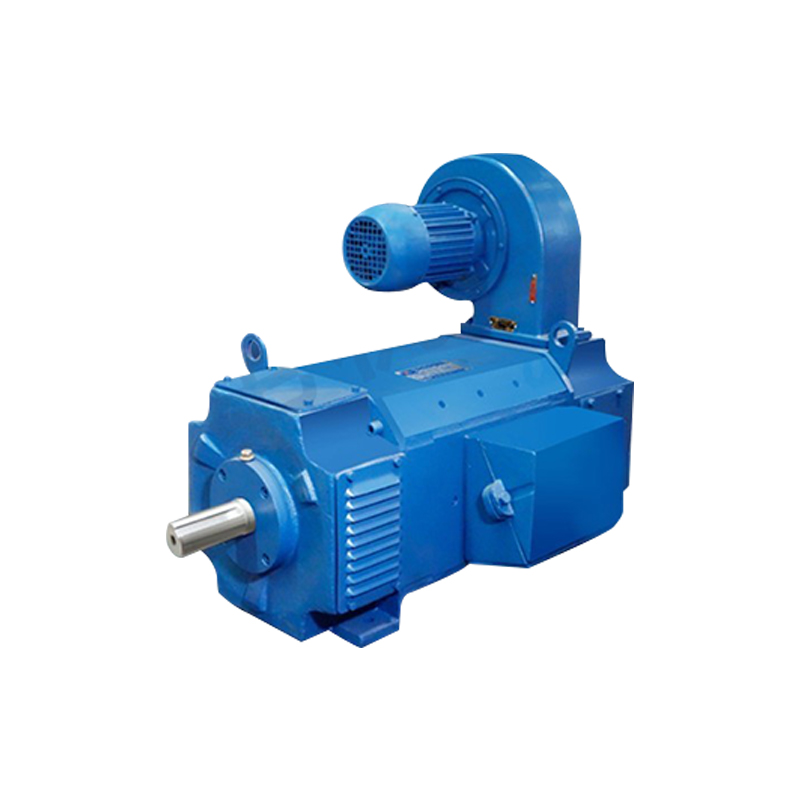 Xi 'an Xima Small Motor Technology Co., Ltd. is a limited liability company registered in June 2003. It is an independent subsidiary of Xi 'an Sima Motor (Group) Co., LTD. The company always adheres to the enterprise policy of "first-class products, first-class management, first-class service" and firmly pursues the factory philosophy of "people-oriented, truth-seeking and pragmatic, continuous improvement and market service". Strengthen process management and site management, strict process discipline, in the motor industry took the lead to obtain IS09001-1994 quality system certification. Effectively ensure the quality of work and product quality with "three first-class" operating results, the maximum to meet customer needs.
Xi 'an Xima Small Motor Manufacturing Co., Ltd. is located in Xi 'an Luqiao District, East Shili Pu Jiu 10 Road, covers an area of 30 mu of construction area 10000m3, and has 300 employees mainly producing YE3, YE4, YVFE3, YVFE4, YEJ, YVFEJ, YD and other series of three-phase asynchronous motors. The products are widely used in compressors, machine tools, water pumps, oil pumps, fans, mixers, transportation, agriculture, food and other machinery supporting as well as power plants, building materials, paper making, metallurgy, railway and other fields. Use the trade name "XIYMA". The products are sold to all over the country and Belgium, Spain, Iran, India, Southeast Asia and other countries, the annual sales revenue of 100 million yuan. The company has more than 20 senior engineering and technical personnel, and a number of senior management personnel, strong research and development ability, advanced management concept, products closely follow the market demand. "Your needs are the direction of our efforts" The company solemnly promises: our products will be in the direction of high quality, short delivery time, timely and thoughtful service unremitting efforts. Sincerely welcome new and old customers to visit.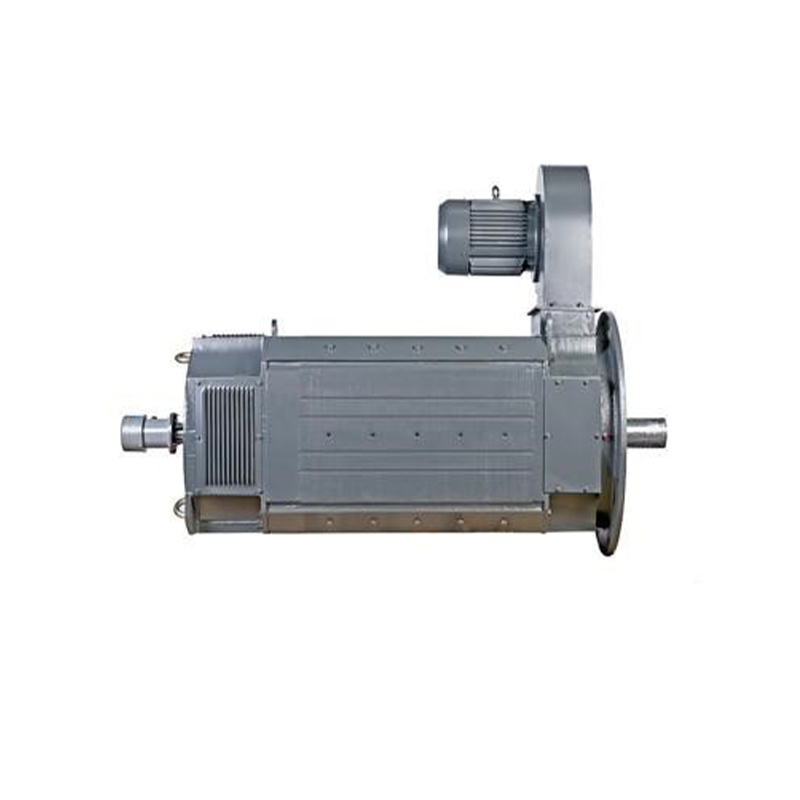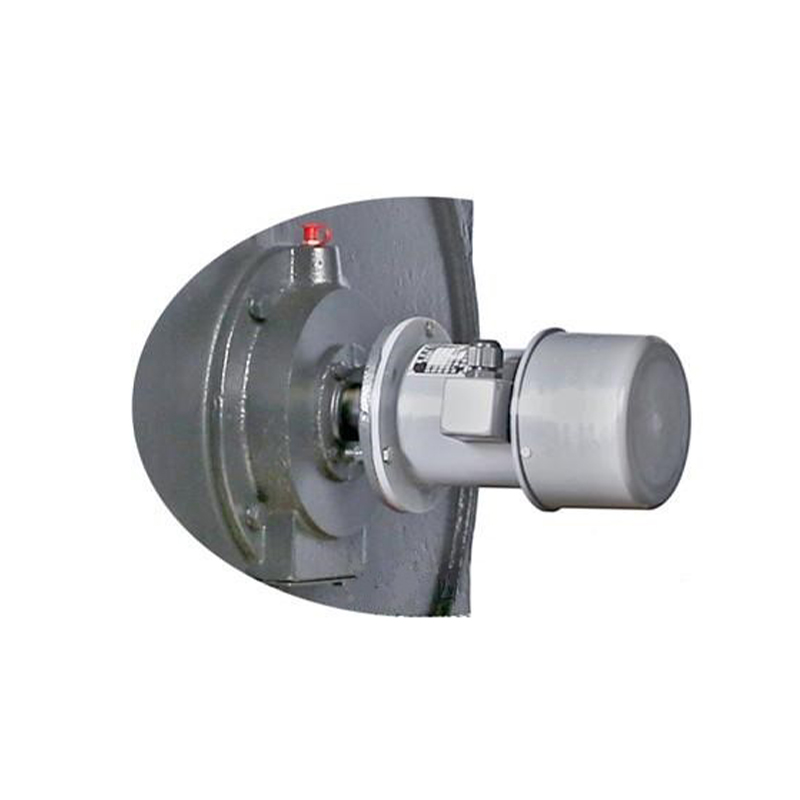 Wang Hao
13772031366@163.com
Disclaimer: This article is reproduced from other media. The purpose of reprinting is to convey more information. It does not mean that this website agrees with its views and is responsible for its authenticity, and does not bear any legal responsibility. All resources on this site are collected on the Internet. The purpose of sharing is for everyone's learning and reference only. If there is copyright or intellectual property infringement, please leave us a message.